Description
Local Sightseeing In Leh Ladakh
This is daily local sightseeing in Leh Ladakh taxi service known as LADAKH SHUTTLE. It covers all major tourist attractions in a famous Monastery circuit in and around Leh.
Also, the timings of this sightseeing are fixed as per the itinerary mentioned below.
Morning Schedule – 9 AM to 2 PM (Shey, Thiksey, Hemis, Stok) 
0900 hours – Departure from Leh Main Market. Sightseeing starts.
– 30 minutes travel –
0930 hours – Reach Shey Palace. 40 minutes halt.
1010 hours – Departure from Shey.
– 10 minutes travel –
1020 hours – Reach Thiksey Monastery. 40 minutes halt.
1100 hours – Departure from Thiksey Monastery.
– 30 minutes travel –
1130 hours – Reach Hemis Monastery. 45 minutes halt in local sightseeing in Leh Ladakh.
1215 hours – Departure from Hemis Monastery.
– 30 minutes travel –
1245 hours – Reach Stok Palace. 35 minutes halt.
1320 hours – Departure from Stok Palace.
– 30 minutes travel –
1350 hours – Drop at Leh Main Market. Sightseeing In Leh ends.
Terms and Conditions – Local Sightseeing In Leh
The above amount is based on 6 persons booked. The final amount may increase according to the number of persons booked on your dates of travel. Therefore we will get back to you once we receive further bookings.
The timings are adhered to very strictly. No delays will be tolerated by travellers. Please respect the time of departure.
Also, no refunds will be entertained if missed or not adhered to timings.
The driver will leave the location at the mentioned time without any follow-ups.
GST of 18% is extra as levied on final checkout.
An advance Service charge of the amount of INR299/- is required for shared taxi booking. This amount is 50% refundable if the shared taxi does not get confirmed on your travel dates. The refund amount is processed within 7 working days of your request.
We try our level best on the best effort basis to find other travellers willing to share the taxi costs. The final amount of the shared taxi will be informed when a minimum of 4 persons have applied for the same travel dates. After confirmation, the full amount should be paid in advance to get your slot booked.
About Places – Local Sightseeing In Leh Ladakh – Monastery Trip
Shey Palace
The Shey Palace and the Monastery are 15 km from Leh city on Leh-Manali Highway. Shey used to be once a happening place as it was the summer capital of Ladakh.
Thiksey Monastery
Thiksey Monastery is 19 km from Leh city. It houses a 15-meter high statue of Maitreya Buddha.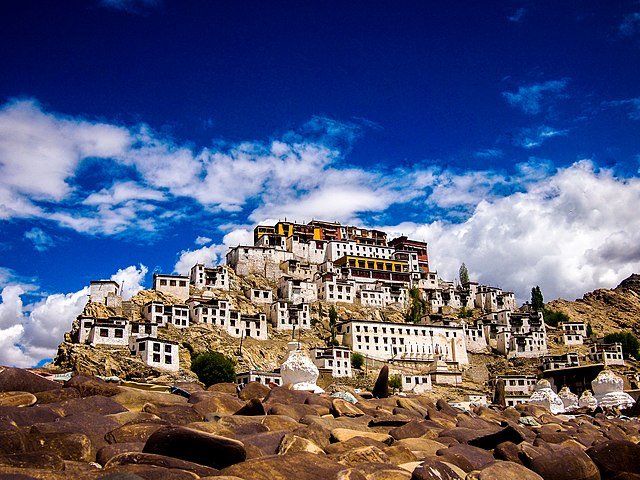 Pic Credit – https://commons.wikimedia.org/wiki/File:Front_of_the_Thiksey_Monastery.jpg
Hemis Monastery – Must visit in local sightseeing of Leh trip
This is the 3rd place in our sightseeing In Leh. It is 45 km from Leh. It is famous for the Hemis festival which happens in June each year. However. you can converse with a lot of lamas here. Also, you have a chance to learn their culture and traditions of Buddhism.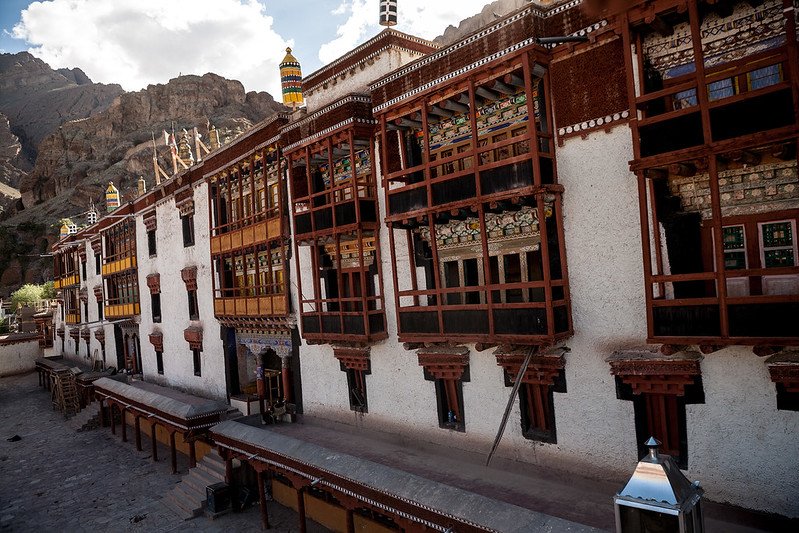 Stok Palace
Developed into a heritage hotel by the now prince of Ladakh. Moreover, you can learn a lot about Ladakhi architecture and finesse.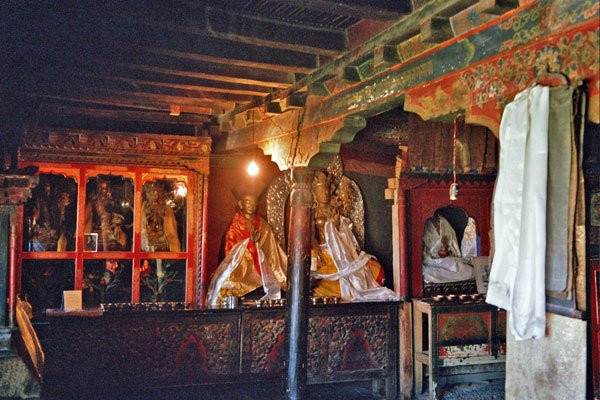 If you need to calculate your Leh Ladakh Trip Cost, you can click on the link for more info. For more sightseeing and travel info, please read our blog.