Leh Nubra Shared Taxi (with Turtuk and Pangong in 3 Days)
Need to share your taxi costs in Leh Ladakh. Book Leh Nubra Shared Taxi, which includes Turtuk and Pangong Lake as well. It is a 3-day trip for which the tentative itinerary is as below. Nubra Valley is located on the ancient Silk Route that connected South to Central Asia. It is a famous scenic location in Ladakh. The valley is a striking land close to the Shyok River and a blend of barren terrain. Nubra is a place for growing crops, and there are several villages situated here boasting the vibrant culture of Ladakh.
For those yearning to explore the tiny colourful hamlets of Ladakh and immerse in the scenic aura of this place, Nubra Valley is a great attraction to visit. So make sure to visit Nubra Valley during your trip to Ladakh, and below is all you need to know before heading towards this charming attraction! Leh Nubra Shared taxi includes –
Khardung La
Deskit Monastery
Hunder Sand Dunes
Turtuk
Pangong Lake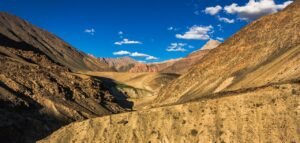 Itinerary –
Day 1 – Travel from Leh to Nubra Valley via Khardung La. Visit Deskit Monastery and Sand Dunes. Overnight stay at Hunder/Deskit. Total Distance 150 Kms. Time Taken 4-5 hours.
Day 2 – Travel from Hunder to Turtuk as a day trip. Spend time in Turtuk, visit local orchards and Kings' house, and back to Hunder for an overnight stay. Total Distance 170 Kms. Total Travel Time 4-5 hours.
Day 3 – Travel from Hunder to Pangong Lake and back to Leh. Total Distance 320 Kms. Time Taken 11-12 hours.
Terms for Leh Nubra Shared Taxi – 
Inclusions – Taxi Fare for 3 days, Driver stay, and food.
Exclusions – Inner Line Permits, Stay and food cost of travellers, any other fee, etc.
The above amount is based on 6 persons booked. The final amount may increase according to the number of persons booked on your dates of travel. Therefore we will get back to you once we receive further bookings. 
We try our level best on the best effort basis to find other travellers willing to share the taxi costs. The final amount of the shared taxi will be informed when a minimum of 4 persons have applied for the exact travel dates. After confirmation, the total amount should be paid in advance to get your slot booked.
Visit https://en.wikipedia.org/wiki/Nubra for more info on Nubra Valley. Other Shared Taxis from Leh To Nubra Valley, Pangong, Turtuk etc.