Sangam Leh Sightseeing Trip In Shared Taxi
This is a daily Sangam Leh sightseeing trip in Leh Ladakh taxi service known as LADAKH SHUTTLE. It covers all major tourist attractions in a famous Sham Valley/Sangam Leh circuit on the Srinagar highway.
Also, the timings of this trip are fixed as per the itinerary mentioned below.
Evening Schedule – 3 PM to 8 PM (Sangam, Magnetic Hill, Pathar Saheb Gurudwara, Spituk Monastery, Hall Of Fame) 
1500 hours – Departure from Leh Main Market. Sightseeing starts.
– 15 minutes travel –
1515 hours – Reach Hall of Fame. 60 minutes halt.
1615 hours – Departure from Hall Of Fame.
– 5 minutes travel –
1620 hours – Reach Spituk Monastery. 30 minutes halt.
1650 hours – Departure from Spituk Monastery.
– 40 minutes travel –
1730 hours – Reach Sangam Leh (The confluence of two rivers Zanskar and Indus). 40 minutes halt.
1810 hours – Departure from Sangam Leh.
– 10 minutes travel –
1820 hours – Reach Magnetic Hill. 10 minutes halt.
1830 hours – Departure from Magnetic Hill.
– 10 minutes travel –
1840 hours – Reach Pathar Saheb Gurudwara. 40 minutes halt.
1920 hours – Departure from Pathar Saheb Gurudwara.
– 40 minutes travel –
2000 hours – Drop at Leh Main Market. Sightseeing In Leh ends.
Terms and Conditions – Sangam Leh Sightseeing Trip
The above amount is based on 6 persons booked. The final amount may increase according to the number of persons booked on your dates of travel. Therefore we will get back to you once we receive further bookings.
The timings are adhered to very strictly. No delays will be tolerated by travellers. Please respect the time of departures.
Also, no refunds will be entertained if missed or not adhered to timings.
The driver will leave the location at the mentioned time without any follow-ups.
GST of 18% is extra as levied on final checkout.
Inclusions –
Taxi Fare, Driver stay, and food.
Exclusions –
Inner Line Permits, Stay and food cost of travellers, any other fee, etc.
An advance Service charge of the amount of INR299/- is required for shared taxi booking. This amount is 50% refundable if the shared taxi does not get confirmed on your travel dates. The refund amount is processed within 7 working days of your request.
We try our level best on the best effort basis to find other travellers willing to share the taxi costs. The final amount of the shared taxi will be informed when a minimum of 4 persons have applied for the same travel dates. After confirmation, the full amount should be paid in advance to get your slot booked.
About Places – Sangam Leh Sightseeing Trip
Sangam Leh (Confluence of Indus River and Zanskar River)
It is 45 km from Leh centre. Sangam is one of the most visited locations in local. Also, you can take river rafting packages that start from the Sangam rafting point daily.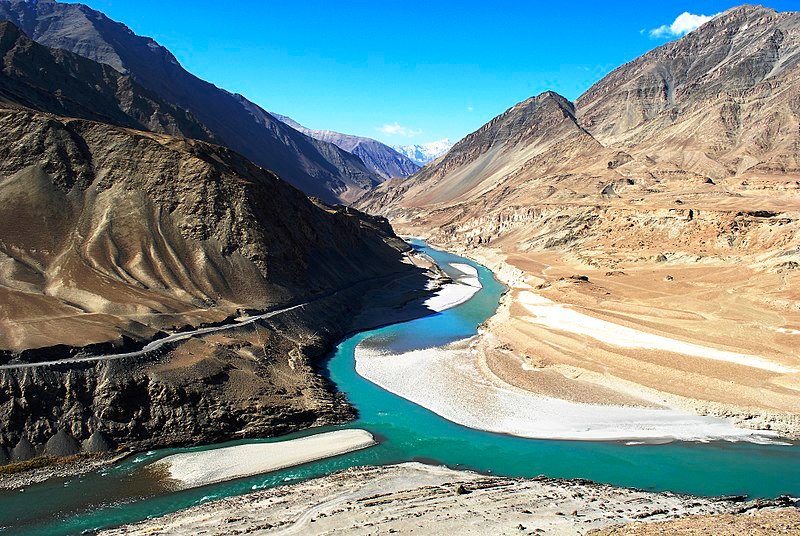 Magnetic Hill
You can park your vehicle at a certain point where it starts moving with engines off. It seems to be true but actually is an illusion.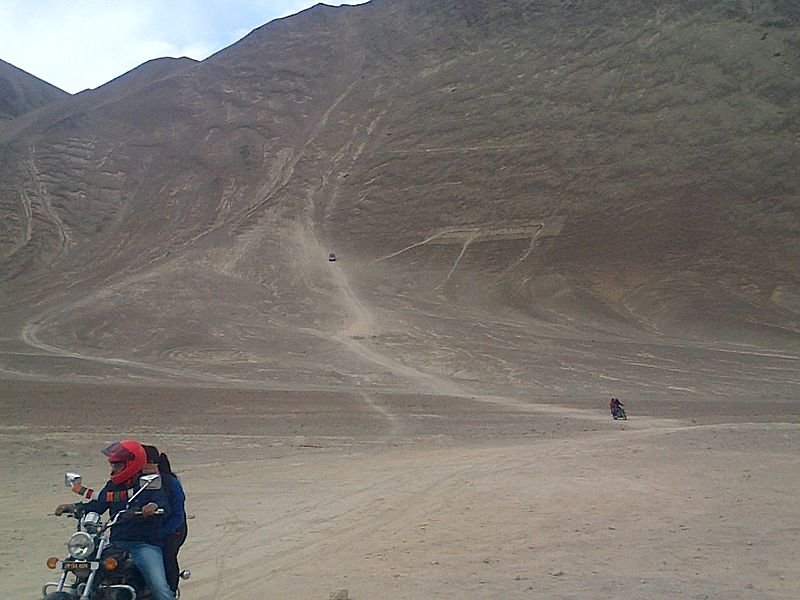 Pathar Saheb Gurudwara
A most sacred place for worship for Sikh devotees. It is believed that Guru Nanak Dev Ji conquered a demon at this place. You can also enjoy daily langars here.
Spituk Monastery
Spituk is 8 km from Leh city overlooking the Leh Kushok Bakula Airport.
Hall Of Fame – Most liked Place in Sangam Leh Sightseeing Trip
Indian Army runs this famous museum. You can experience the history and geography of Leh Ladakh here. Also, memoirs of Kargil's war with Pak soldier's ID and guns are exhibited. You can watch a daily show about the Kargil war.
It also displays how the Indian Army soldiers survive in the extremely harsh weather of the Siachen glacier. You can feel proud of our Jawans keeping watch on our borders.
If you need to calculate your Leh Ladakh Trip Cost, you can click on the link for more info. For more sightseeing and travel info, please read our blog.